Justin Timberlake got in the groove during Oscars 2017 ceremony. Apart from giving a grand opening, he took to photobombing too!
This Oscars 2017 had its fair share of virtuous and cringe-worthy moments. Almost in equal measures, one could say. Justin Timberlake, on the other hand, gave the ceremony an invigorating opening. He did miss out on an Oscar, but hey, he had his fun all right! As soon as he made his way down the red carpet, he stepped-up his photobombing game. His first victim – wife and ever charming – Jessica Biel!
Oscars 2017: Justin Timberlake
As Huffington Post reports, gorgeous Jessica Biel was posing for the pictures when her husband cut in on her action. He caught her unawares initially, but she gave in to Justin's playful ways. No, he didn't stop doing it over and over again, much to photographers' dismay. Additionally, he made another intervention when ABC host Robin Roberts was interviewing Jessica.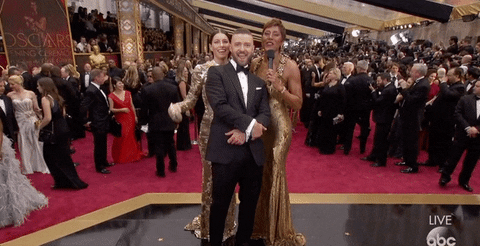 Even Oscar winner Emma Stone came under Justin's photobombing scythe. This time, however, Emma had no clue until she saw the host's reaction. Look like, his inspiring performance got the better of Justin as he was seen having fun at other's expense. Except, when a witty Jimmy Kimmel told that the performance might earn Justin a NSYNC call-back!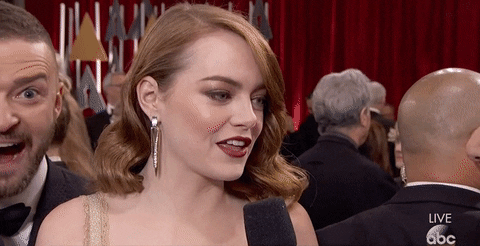 Hollywood's Dolby Theatre was lit with Justin's contagious performance initially. Case in point, he made his way to the stage from the lobby singing, 'Can't Stop the Feeeling'. Through the process, he made the who's who of Hollywood dancing to his tune, literally! He went to his wife Jessica and the pair swayed slightly before he took the stage by storm.
Celebrities like Charlize Theron, Nicole Kidman, Denzel Washington and Halle Berry were dancing merrily to Justin's wonderful rendition. Also, he gave a rendition of Bill Withers' Lovely Day. If someone had a field day at the Oscars 2017, it's indeed Justin Timberlake.
Justin's Nomination And Ryan Gosling Connection
Justin's song Can't Stop The Feeling, from the film Trolls, was nominated for the Best Original Song. However, he lost the award to City of Stars. That didn't stop him from making the best out of the night, though. He was having a mini reunion moment with his co-star Ryan Gosling from the 80s TV show, The Mickey Mouse Club. In the wake of La La Land's exemplary Oscars night, Justin had some words of appreciation.
"Nothing short of genius", he said, before asserting that the movie's mixed reception is the testament to its greatness. Despite the mix-up with the Best movie Award, Oscars was nothing short of its magnificence. Justin's photobombing, included.
#Oscars 2017: Watch all the performances from tonight's show https://t.co/6kdvA0sU80 pic.twitter.com/wKg7HebSmY

— Hollywood Reporter (@THR) February 27, 2017